I teach at the doctoral, graduate, and undergraduate levels. I teach the "introductory" finance course, financial modeling, occasionally other classes (e.g. commercial banking), and supervise the student managed investment fund at the undergraduate level. I teach corporate finance and investments - with a good dose of financial modeling - at the graduate level. I am responsible for two corporate finance seminars at the doctoral level, and help aspiring academics become competent teachers and researchers. In other words, at the doctoral level I help students become colleagues. 
I have been fortunate to have been recognized with several awards, including the

Teacher of the Year

and an

Innovation in Teaching

award by the College of Business at Louisiana Tech University. I have also received the Beta Gamma Sigma Business Honors Society

Professor of the Year

medal.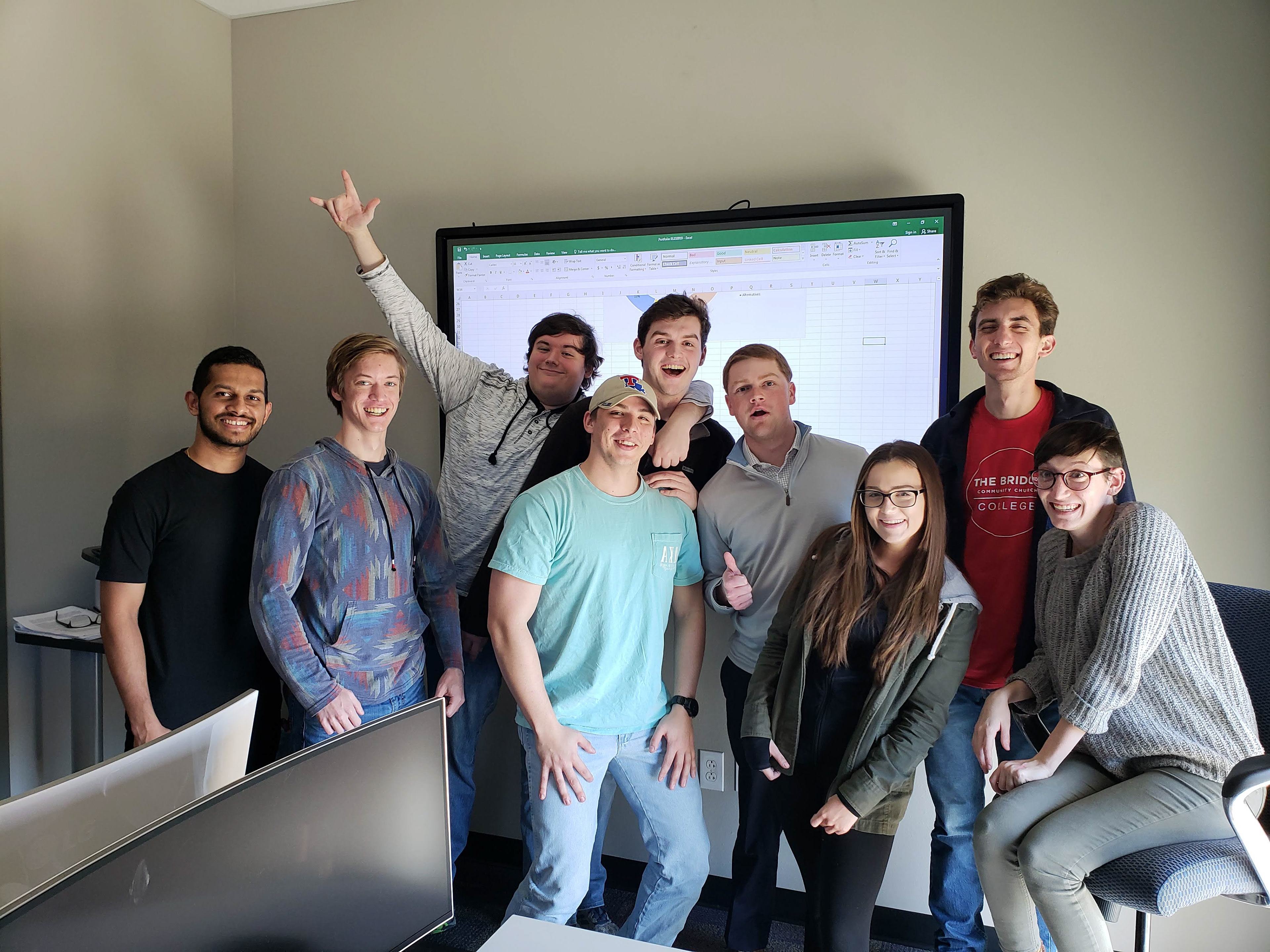 These particular goobers are the analysts for the College of Business Student Managed Investment Fund. They are responsible for managing a real portfolio of endowment funds. The funds are invested in a global asset allocation portfolio comprised of global equity, debt, and alternative assets. 
A few quick testimonials, just for fun: 
"Dr. McCumber hands down is one of the most knowledgeable professors I have met. He makes complicated subject matter come to life. He is the number one reason I would come back to get a doctorate." (undergraduate)
"Best professor at Tech! We are so lucky to have him!" (undergraduate)
"He's very enthusiastic about the subject and I greatly appreciate the real world examples. They really helped me understand some of the concepts that I'm new to. Overall, one of the best instructors I've ever had." (undergraduate)
"Weakness? It wasn't long enough. This was such an informative and inspirational class that I was always wanting more. The professor goes out of his way to engage the students in and out of the classroom. The content was always clear and explained well. It is very apparent the professor if passionate about finance." (graduate)
A word for Bulldogs during the COVID-19 quarantine: